Body Scrubs, Glows and Polishes revitalize your skin by allowing new cells to surface. Each of these luxurious treatments is complimented with a Vichy Rain Shower and botanical moisturizers to leave you with smooth, soft and radiant skin.
New Prices Effective as of 8/1/2021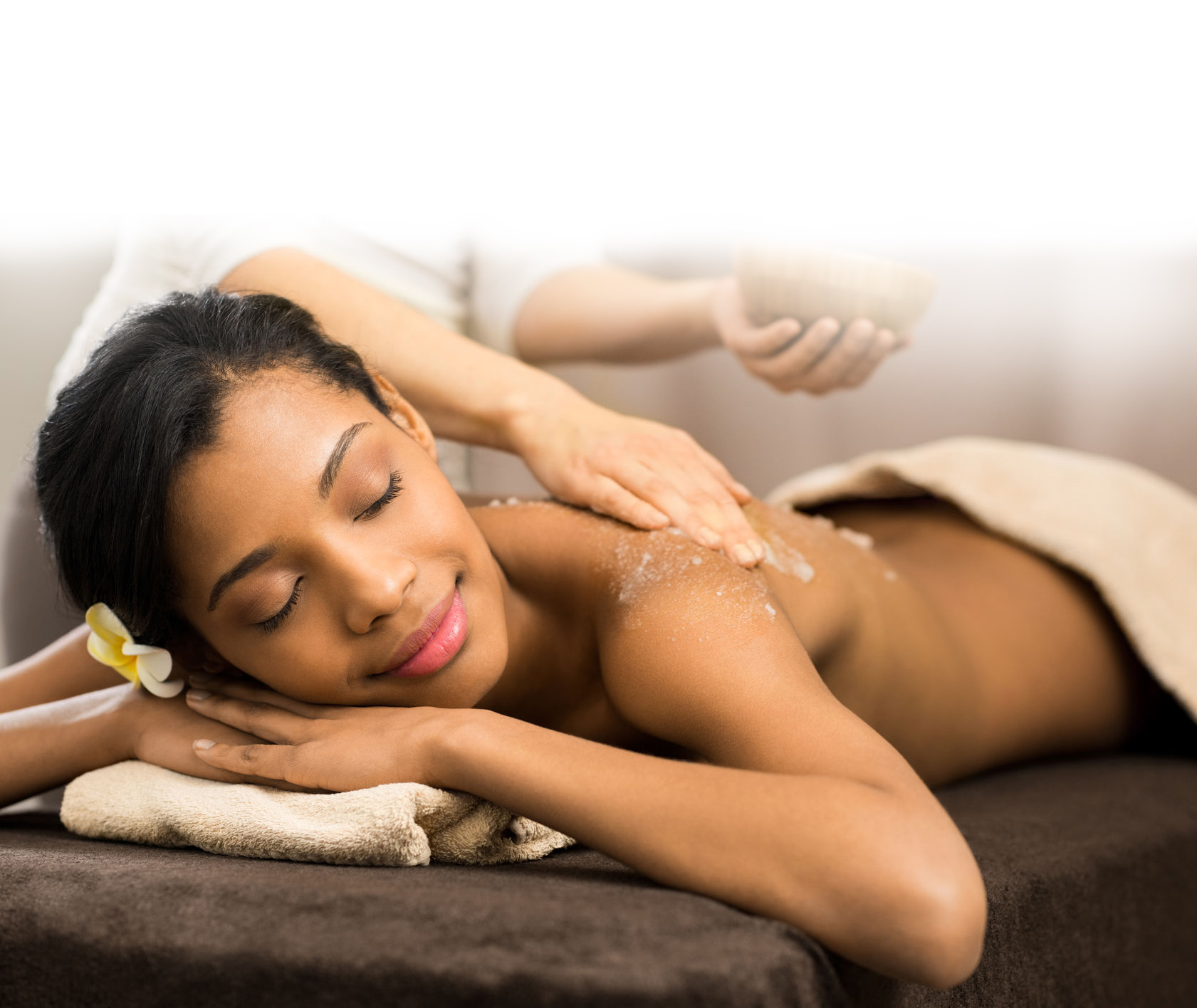 THALASSO SLIMMING THERAPY
Thalasso seaweed therapy is known for its slimming effect on the body. The marine body mask rich in micronutrients and pure essential oils, penetrates the skin to help eliminate water retention, toxins and cellulite.
---
Mud Wrap
Relieve aching muscles and joints. This is legendary for its purifying and healing properties. A phyto-exfoliant first clears skin to allow for full mineral absorption. While wrapped, enjoy a face and scalp massage for added stress relief.
---
Herbal Detox Wrap
Eliminate toxins and impurities. This Egyptian heat treatment begins with a loofah brushing. Your body is then snugly wrapped in unbleached linen sheets infused with aromatic herbs.
---
Current Promotions
Buy a gift card
Book online
Packages
Summer Sun Glow
Enjoy a gentle salt scrub to smooth and soften skin followed by a relaxing Vichy Rain Shower and body bronzer to create a sun kissed glow.
---
SUNLESS BRONZER RE-APPLICATION
For an even deeper tan. Service available within two weeks of Summer Sun Glow body treatment.
---
SUNLESS BRONZER FACE ONLY
---
Current Promotions
Buy a gift card
Book online
Packages