Color for Days!
When these girls came in the other day we were so excited! They each wanted to do a crazy fashion color on their hair! One of the girls has been a regular for the last couple months, you might remember her from her first visit when she went all out and did a beautiful Galaxy Color by Chelsea. Since that wonderful day she had come back in and wanted to change things up a bit with a half blue/half black look. She always keeps Chelsea on her toes with the new colors designs she comes up with!
Whoever said that the best tip you can give someone is to refer a friend was right! When
this young lady referred her friend for a Galaxy Color we were ecstatic!
Now the real test… they want to come in together!! Anyone who has had one of these services done before knows how much work goes into creating this piece of art. But Chelsea was up for the challenge!
Getting miss black and (faded) blue to the purple she desired was no easy feat. Miss Chelsea didn't want to harm the integrity of her hair. But somehow she managed to get her from faded blue to bright white!
Her transformation was a blast! We Love Love LOVE having her come in and we love seeing the end result! Chelsea custom made this color for her and it is stunning!
As for her friend, well, if you're a hairstylist, you know how hard it is to get your hands on virgin hair. Hair that hasn't been touched by any other color. It's like working with GOLD! When she said she wanted a full on Galaxy Hair style the creative juices got flowing. Chelsea custom mixed all the colors you see using Joico Intensity.

And she did an amazing job at achieving the colors that this young lady was asking for! Just check out her before and afters! These colors are stunning and definitely remind us of the wonders of the night skies with all it's magical colors it holds!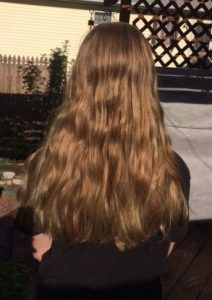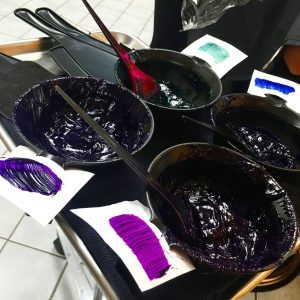 When we had first asked these girls if they wanted to be featured on our billboard, we offered to do their makeup too! One accepted our offer and you can see our stylist miss Nicki B. doing an amazing galaxy themed color makeup on one of the girls. she had so much fun playing with all the fun colors to bring out the galaxy hair! (We also want to give props to her for helping Chelsea with this amazing feat of doing two fashion/galaxy colors in one day!!)
Hair by Chelsea Cyr @ Silvana Dayspa & Salon
Makeup by Nicki Bidwell @ Silvana Dayspa & Salon
Photography by Cari Trudel Photography