Sarah: 
Hair – Wella EIMI Perfect Me – "It smells really good! A little goes a long way!"
Dallila:
Hair – Oil Reflections Mask & Oil. It makes my hair shiny, smells great & leaves it soft!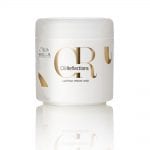 Skin Care – Lotion PS – Refreshes my skin & smells amazing!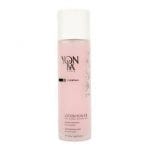 Sara:
Hair – Olaplex No. 4 Blonde Enhancer Toning Shampoo. Great for blonde hair and taking out the brassiness!

Skin Care – Dermalogica BioLumin-C Serum – It really brightens up my skin and gives a glowy look!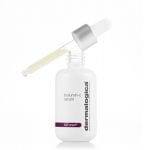 Nicole:
Hair – Sebastian Thickefy Foam-  "Because it offers flexible hold with volume and shine!"

Skin Care – Lotion Yonka Invigorating Mist for dry skin-  "I love the scent and the refreshing after washing my face."
Jenn:
Hair – Olaplex # 3 – This product is for all hair types and it helps to strengthen and repair the hair. This is different from a conditioning treatment because it works to help repair the bonds to the hair. You apply on towel dried hair, leave on for 10 minutes, shampoo & condition out. Enjoy happy and healthy hair!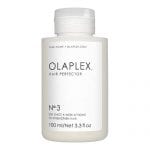 Skin Care –
Chelsea :
Hair – Keratin Complex shampoo & conditioner. Fights frizz, leaves hair soft and not weighed down.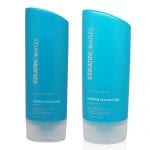 Skin Care – Yonka Pamplemouse – Offers hydration all day that leaves skin feeling moisturized. A little bit goes a long way. It doesn't suffocate the skin.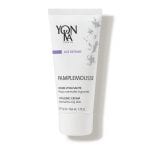 Mary :
Hair – Well EIMI Root Shoot – My hair is so thin & soft, and this product gives my hair the volume I need to make it look thicker than it is.

Skin Care – Dermalogica Melting Moisture Mask – "I love, love, love this product! It leaves my skin super  hydrated. I put it on at night and wake up with new skin."
Helene:
Hair – Color Wow Dream Coat for Curly Hair – I use it in the summer when I don't blow/dry my hair. It makes my curls more pronounced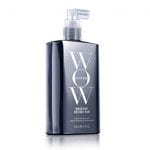 Skin Care – Yonka Cleanser Lati Nettoyant – I love the way it feels on my skin & how clean my skin feels. This cleanser doesn't dry out my skin & leaves it soft & dewy.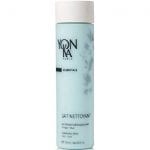 Nancy:
Hair – Olgio Blacklight Shampoo – The scent is wonderful and it leave my hair soft while taking any yellow out.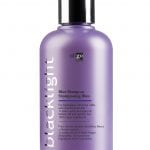 Skin – Dermalogica Daily Superfoliant – This product has great detoxification properties & antioxidants. Love how it makes my skin feel.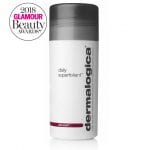 Cari:
Hair – Eimi Perfect Me – This product is perfect for a smooth blow/out. Is a bb cream for your hair and fills "pot holes" in your hair for a smooth & soft finish.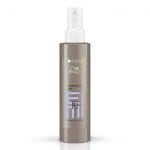 Skin Care – Dermalogica pre-Cleanse – This product is the best makeup remover I have ever used. It works as an oil attracting other oils off your skin and removes even the toughest waterproof makeup! Use before cleansing skin with your regular cleanser to get a deeper clean!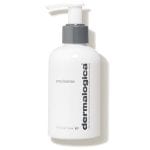 Janisse:
Hair – Sebastian Drench Shampoo & conditioner – leaves hair silky & moisturized & smooth. Smell great too!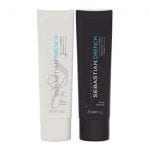 Skin Care – Yonka Vital Defense – This product hydrates and is the perfect balance for combination skin.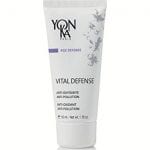 Debra:
Hair – Color Wow Dream Coat Spray – This product helps control frizz for a stress free blow/out.

Skin Care – Yonka PNG Toner – Make makeup application go on smoothly & keeps the oils off my skin.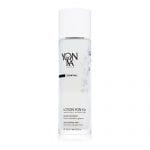 Jackie:
Hair – None
Skin Care – Yonka Cleansing Milk, because it really removes makeup completely without drying skin, leaving it nice & hydrated, ready to apply other products.