"I'm so happy they started selling my professional brand shampoo and conditioner at the grocery store." "I use Herbal Essence, Suave, Garnier Fructis, etc…but it says color care." or "Let me know what products you used on my hair because I want to look on Amazon."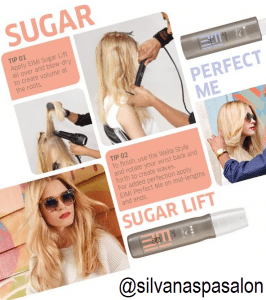 These are phrases all hair stylists and barbers seem to hear all too often. Holding back our cringing face as we can feel our heart sink down to the pit of our stomachs. We just created an amazing color cut and style on you. Now we can just see the future of our work fading down the drain in just a matter of days or weeks. We want to prevent this from happening; here are 3 great reasons why you should never wash your "Ferrari" with "Dish-soap".
As a licensed cosmetologist, I occasionally like to peruse the hair aisle at my local drugstore or grocery store for professional products. It irritates me every time.  There are some obvious things that the public is just not aware and neither was I until I went to school and learned. After the products have been sold back and forth you will end up paying the same price or more for old expired product that has been sitting on a hot warehouse shelf for years. Products breakdown over time. Especially when they are exposed to heat. The products you find at the drugstore will not have a batch number on them and will likely be crystallized or separated; not creamy like they should be.
The truth is salon products have much more of the essential vitamins and proteins your hair needs. This  preserves and restores your hair's health and shine. We can't seem to stress this enough, you are the ones PAYING money to destroy your hair and all our hard work when you purchase store brands (Herbal Essence, Suave, Garnier Fructis, ect.) shampoo and conditioner. These products will fade your color, coat your hair, and will make your hair feel too dry! Products that have sulfates are much harsher on your scalp because they literally strip hair of its natural oils. Sorry Garnier Fructis, but you're just not cutting it anymore!
Problem : Your stylist is waiting on their stock and you really don't want to make a special trip to the salon for one product or you want to try new product but your stylist doesn't carry it.  So, convenience wins and you shop on Amazon. But what you may not realize is there hundreds of thousands of counterfeits, expired and unlicensed, watered down products are frequently sold online everyday. Before purchasing online do your research. So if your stylist is out of your product and you can't wait, then most manufacturer websites can help you find where to buy authorized product by typing in your zip code! So now you can get the real deal.
At Silvana Dayspa and Salon we are skilled and qualified professionals. We've seen all kinds of hair texture color, styles, and it is our job is to understand you and your hair, then recommend the products you need to achieve salon-looking hair at home. It's our responsibility and obligation to teach you how, when and where to use each product. Nothing feels better than being able to maintain your style at home all on your own. Trust Us!
Post by Jenn Bouchard